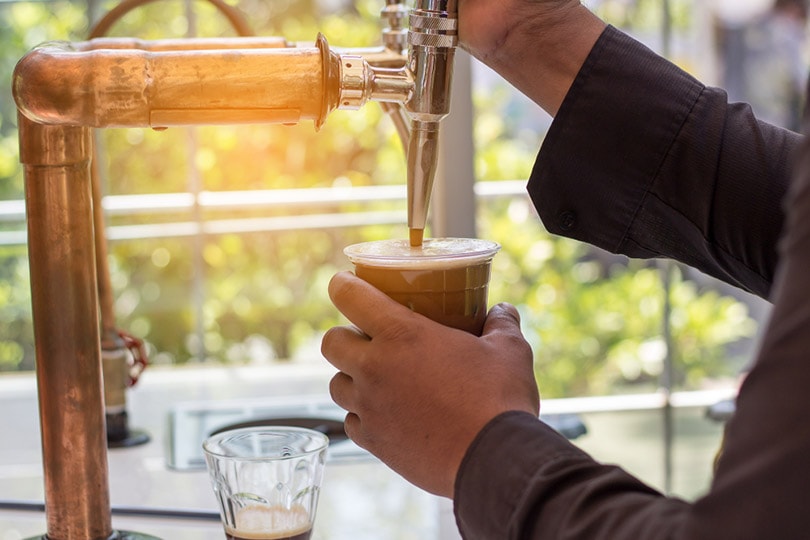 The coffee industry has been on the rise for many years. It has spurred the arrival of new coffee shops, roasters, and coffee distributors. There has also been a marked increase in companies that use cultural and environmental issues as their podium to create change.
The interest in the industry has also caused coffee lovers from other sectors to create new and innovative ideas. With the pandemic finally in our rearview mirror, these new enterprises are changing the landscape of the industry.
Not all good things happen fast, though. Some startups that are making a splash in 2022 opened their doors a few years ago and have only now gained traction. Regardless of when their doors opened, we have listed the most interesting coffee startups below.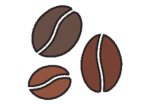 What Are The Trends?
Startups and new businesses are often a side effect of popular trends. The early part of the 2020s has shown an interest in environmental causes, fair trade, and nutrition. The after-effects of the pandemic have taken their toll, as well.
Some of the contributing trends of new coffee startups include:
Canned and bottled coffee
Coffee infused with vitamins and minerals
Alternative coffee
Affordability
---
Top 13 Coffee Startups in 2022
1.

Bizzy Coffee
| | |
| --- | --- |
| Founder: | Alex French & Andrew Healy |
| Year Founded: | 2015 |
The Idea
Bizzy Coffee was created by friends Alec French and Andrew Healy who bonded over their shared passion for cold brew coffee. To spread their passion, Bizzy provides cold brew coffee made with organic beans from sustainable growers. They aim to provide cold coffee that is sweet, flavorful, and creamy like no other.
The Details
Alex and Andrew developed a close friendship due to their love of cold brew coffee. Nicknamed "The Bizzy Boys", their natural affinity for a challenge led them to develop a roasting company that would supply beans for cold brew.
Like many startups, they began with the ingredients they had on hand. The goal was to make a cold coffee that was not bitter. Instead, Alex and Andrew were on a mission to create a creamy, rich, and non-bitter brew.
After many trials and tests with different roasting profiles, grind sizes, brewing temperatures, etc, Bizzy Boys found a unique blend that worked. The trick to maintaining flavor without bitterness, they found, was to boil the beans first.
Naming the company Bizzy Coffee for busy people, they spent seven years perfecting their signature blend. Not only have they accomplished their original goal, but their cold brew has gone on to win the number one cold brew award.
---
2.

Cometeer
| | |
| --- | --- |
| Founder: | Matthew Roberts |
| Year Founded: | 2015 |
The Idea
Known for saying, "we're the coffee nerds so you don't have to be," Cometeer has pioneered the coffee game. The founders developed a new extraction system that preserves nutrients in coffee while still maintaining the bold flavor people want.
The Details
Cometeer was founded by Matthew Roberts in 2015 in Gloucester Massachusetts. The innovative new company developed a ground-breaking yet simple solution to preserving nutrients in ground coffee.
When coffee beans are ground, they lose a lot of their natural nutrients. Cometeer found that by flash freezing it, nothing was lost in the process. Interestingly enough, freezing the coffee grounds not only preserved its antioxidants and vitamins, but the process also made the beans ten times stronger.
To maintain freshness, Cometeer designed their coffee in single servings. It comes in small, round capsules that melt away when dropped into hot water. The grounds also stay good in the freezer for up to three years.
Along the way, Cometeer has found innovative ways to inject flavor into its pods. That, along with their long-standing relationships with roasters and coffee farmers, has ensured consistency in Cometeer coffee.
---
3.

Bottomless
| | |
| --- | --- |
| Founder: | Michael Mayers |
| Year Founded: | 2019 |
The Idea
Bottomless coffee is a subscription service that provides customers with premium coffee that is delivered to their front door. Customers use a wifi coffee scale to keep track of their coffee consumption. When the beans get low, Bottomless automatically sends out a new bag.
The Details
Bottomless coffee was founded in Seattle Washington by Michael Mayer and a team of young professionals. The goal was to find a solution to repetition buying like needing to purchase fresh coffee weekly.
To find an answer, the team started generating reports from the hefty amount of research and statistical information they had on hand. It wasn't long before all the research revealed an answer. In basic terms, coffee needs to be purchased often because fresh beans are preferable.
To cut out the middleman that kept coffee drinkers standing in line each week, Bottomless built a system to optimize coffee shipments. This allowed customers to have beans on hand, not only when they need them, but when they were at peak freshness.
While the team put the finishing touches on their distribution system, they decided to take it a step further. They created a consumption model called the Bottomless Scale. Connected to the customer's wifi, the scale keeps track of how much coffee is being used.
Based on the consumption rate, the scale calculates the amount of time before the customer runs out, and the time needed to have a new bag delivered. It provides customers with fresh beans right when they need them. They carry a variety of roasts, blends, and espressos to better suit the needs of their growing customer base, as well.
---
4.

Brewbike
| | |
| --- | --- |
| Founder/CEO: | Northwestern University & Randy Paris |
| Year Founded: | 2015 |
The Idea
Brewbike is a student-run coffee shop that promotes entrepreneurial skills and careers for younger generations. Located in almost a dozen colleges, they promote leadership, innovation, and great coffee.
The Details
Brewbike is one of our older startups on the list, but well worth mentioning. Originally founded in Boston Massachusetts, Brewbike was created by a couple of students who were frustrated by the long lines and subpar coffee near the college.
At first, Brewbike was a mobile coffee shop where the students had a cafe on the back of a bicycle. The mobility allowed them greater access to crowded areas, but the novelty of the idea only lasted until the cold weather settled in. The popular student-run coffee shop next found a kiosk inside one of the school's busiest halls. It became their first permanent location.
Since its inception, Brewbike has maintained its student-run atmosphere. Their student employees now include baristas, roasters, managers, operation managers, etc. They've expanded to eleven colleges, and each one is run completely by students.
In 2022, Brewbike raised an impressive 2.2 million dollars they plan to use for seed money. With that big of a nest egg, they plan to increase the promotion and interest of the younger generations in the coffee industry. Brewbike is also looking to open locations in more schools across the country.
---
5.

Compound Foods
| | |
| --- | --- |
| Founder: | Maricel Saenz |
| Year Founded: | 2020 |
The Idea
Compound Foods is a new and innovative coffee company that uses synthetic biology to create its product. The idea was inspired by the deteriorating conditions of the ecosystem, and the global warming crisis.
The Details
Maricel Saenz is a native Costa Rican coffee lover who was disturbed by the effects global warming has had on the coffee industry. Coffee farms have a difficult road in the future, and experts predict that by 2050, the coffee harvest will decrease severely.
These troubling statistics led Saenz to join the coffee industry in a way that would help preserve it for generations to come, as well as, add to it. To help make the industry more sustainable, she set out to create a new type of coffee that doesn't require the growth of coffee beans.
Founded in 2020, Compound Foods uses fermentation technology to make coffee beans. The new technology recreates how coffee is grown and produced. It drastically reduces the amount of land and water needed in the growing process. Saenz's process will also eliminate land erosion and the abandonment of crops due to diseases and insect infestation.
The result is a rich flavorful brew that is equal to the coffee you would get at a traditional cafe. The beanless coffee is gaining its footing with plans on expanding its brand and mission in the immediate future.
---
6.

Steeped Coffee
| | |
| --- | --- |
| Founder: | Jim Wilbur |
| Year Founded: | 2017 |
The Idea
Speeped coffee combines traditional coffee with the convenience of a teabag. The single-serve portions make it easier to take your favorite brew on the road whether to work, school, or anywhere there is hot water.
The Details
Founder Jim Wilbur launched Steeped Coffee in 2017 quickly followed by the Steeped Coffee Way in 2018. Their coffee in a tea bag idea was designed to produce top-quality brews in a convenient package.
The idea of the teabag was not only to make their coffee more convenient to travel with, but they also wanted a disposable container that wouldn't add unnecessary waste to the planet. The bag itself is derived from plant-based materials that easily break down and can be recycled into the earth.
Each coffee bag is nitro sealed three times over to ensure the freshness of the coffee grounds inside. Steeped Coffee has also made quality a top priority. They produce a wide range of coffee bags with various flavors in light, medium, and dark roasts. You can find the brand in local natural food stores.
---
7.

Blank Street
| | |
| --- | --- |
| Founder: | Vinay Menda & Issam Freiha |
| Year Founded: | 2020 |
The Idea
A convenient and affordable coffee shop that provides top-quality coffee brands to their customers whether in-house or through their easy pickup app.
The Details
Started by two young entrepreneurs, Blank Street is a New York-based coffee company with over 11 locations in its short two-year existence. Vinay Menda and Issam Freiha wanted to give their customers the brand of coffee they loved, at an affordable price, in a convenient location.
To attain this goal, they had to think outside of the normal coffee box.
Blank Street, as of now, is housed in either a micro shop or coffee cart. Their vending carts are on private land making it more affordable. The micro shops, on the other hand, are designed as minimally as possible to keep overhead costs low.
Both locations have adopted automatic espresso machines to avoid the cost of bigger machines. The automatic brewers not only keep the price down, but they also save considerable time. This makes it possible for fewer people to run Blank Street cafes.
These small changes from normal "coffee operations" have allowed Blank Street to provide higher-priced brands at the lowest price possible. So far, their minimalistic view is not only working, but also growing. Menda and Freiha hope to have 100 locations operable by the end of 2022.
---
8.

Osma
| | |
| --- | --- |
| Founder: | Joey Roth |
| Year Founded: | 2019 |
The Idea
Osma created a streamlined, modern machine that makes cold brew coffee from the comfort of your own home within a matter of minutes.
The Details
Former speaker designer Joey Roth has invented an at-home, cold brew espresso machine called Osma. Osma makes espresso in under a minute, but its most unique feature is its ability to make cold brew without the use of heat.
Cold brew and iced coffee have become increasingly popular in recent years. However, perfecting the art of making these popular coffee drinks at home has not been easy. Therefore, most people prefer to get their cold brews at a cafe or shop.
For the most part, cold brew is either made by pouring ice over hot espresso or running cold water through coffee grinds and allowing them to sit for several hours while the cold water extracts the flavor.
Roth has developed an innovative new way to brew cold at home. Instead of filtering hot water through coffee grinds like a typical coffee machine, Osma uses a pressure wave, of sorts, to push cold water into the grounds continuously. With this method, you end up with coffee that's not as strong as an espresso yet not a week is the typical cold row.
Osma's new machine has gained popularity quickly with its 60 second brew time. With people spending more time at home, the small, sleek coffee machine can replace at-home espresso machines, standard drip coffee makers, and the daily trip to a coffee shop.
---
9.

Profile Print
| | |
| --- | --- |
| Founder: | Alan Lai |
| Year Founded: | 2018 |
The Idea
Profile Print uses AI to determine the quality of coffee beans. It allows sellers anywhere in the world to send the digital fingerprint of their beans to potential buyers. It can send information on traceability, cupping scores, quality, and even appearance.
The Details
Profile Print is a Singapore-based company founded in 2018 by Alan Lai. It is said this digital start-up is likely to revolutionize the way coffee buyers and sellers interact. Typically, coffee suppliers send their potential buyers a bean sample for them to inspect. This not only takes time and money, it also creates a lot of waste.
Profile Print will eradicate the waste, time, and money with their AI-based system. Sellers will now be able to inspect coffee beans through the Profile Print platform. Buyers can not only look at the beans but get their digital fingerprints including cupping notes and traceability. In short, it gives buyers quality and grade without having to wait for samples in the mail.
The founders of Profile Print would eventually like to expand their database to include other foods besides coffee. For the time being, the AI models have been trained by the top grading coffee professionals in the field.
---
10.

Purity Coffee
| | |
| --- | --- |
| Founder: | Andrew Salisbury |
| Year Founded: | 2017 |
The Idea
Purity Coffee has created an organic and holistic product made as transparently as possible. In each area of the coffee's production, standards are held to the highest quality to give customers the healthiest coffee beans possible.
The Details
In 2017, Andrew Salisbury founded Purity after his wife found relief from debilitating fatigue by drinking coffee. The concept of the company was to put the many health benefits of the coffee above the more typical selling points. Not only that, but Salisbury wanted to maximize the health benefits of his coffee by ensuring each step in the process was done with care.
This was how the Purity Standard was developed. It covers everything from the growth of the plant to the packaging and storage of the beans. They also made each step in their process visible to all of their customers.
Purity Coffee beans are organic without any pesticides or other chemicals. They also work with a network of farmers to ensure the consistency of top-quality, specialty-grade coffee beans. Purity is not only trying to ensure the health benefits of its product but decrease the side effects.
They use a special roasting process that eliminates any harmful effects. Not only that, beans are roasted per order and are not stored for longer than 15 months to ensure freshness. Overall, Purity's goal is to provide quality, sustainable, eco-friendly coffee with exceptional customer service.
SEE ALSO: Our Complete Review of Purity Coffee!
---
11.

BLM Brew Co.
| | |
| --- | --- |
| Founder: | Toni Mitchell |
| Year Founded: | 2021 |
The Idea
BLM Brew Co. is a top-quality coffee shop that celebrates Black culture and heritage. They give back to their community a portion of their sales. The funds go to two different programs that assist black communities.
The Details
Toni Mitchell, the first black woman on the Princeton Police Department, opened BLM Brew Co. in 2021 as a way to give back to the community while also providing the best coffee beans in the area.
Mitchell, a coffee lover herself, was frustrated by the lack of decent coffee in the area. She decided to open her own cafe so she could continue to change the way black people were policed and "stay awake while doing it".
BLM Brew Co. is a place to find flavorful and rich coffee blends from different parts of the world. The private label coffee is sourced from Kenya, Colombia, and Brazil. Customers can grab a cup at the shop or take a bag of the original blends home.
Mitchell also put a clever spin on the names of the different coffee blends. Each one is in the language of the coffee's origin and has a special meaning.
There are seven different blends available with each bag donating a portion of its proceeds to programs that help the black and brown communities.
---
12.

Canvas Coffee Roasters
| | |
| --- | --- |
| Founder: | Daniel Haskett & Alex Hoyes |
| Year Founded: | 2019 |
The Idea
Canvas Coffee Roasters have become local favorites for their unique blends and single-origin beans. Their original flavors stem from Canvas Cafe. A shop that not only served good coffee but was created to inspire community involvement by combining brew with the arts.
The Details
A longtime resident of Newport, Virginia, Daniel Haskett was inspired to create a space where he could connect with the community and inspire people with his artistry. A coffee shop seemed like the perfect atmosphere, but his lack of practical coffee knowledge created a problem.
Fellow Newport resident Alex Hoyes, a full-time barista and amateur coffee connoisseur, made the perfect partner. Together they founded Canvas Cafe, and it quickly became the popular community hangout.
Unfortunately, on their one-year anniversary, the pandemic closed Canva Cafe's doors. Not wanting to let their dream go, Daniel and Alex gathered their stash of green beans and started experimenting.
That was how Canvas Coffee Roasters was born. Like the cafe, it quickly became a favorite of their local community.  They didn't stay local for long, however. Canvas started supplying restaurants, coffee shops, and business with their unique blends.
Some of their most popular roasts include Papa New Guinea's Kimel, Dark Cocoa Nutty Pear, and Tropical Fruit Dark Chocolate Orange Zest, not to mention, their bold single-origin beans. All of which are available through their site.
---
13.

Jaguar Coffee
| | |
| --- | --- |
| Founder: | Juan Vargas & Mario Estrada |
| Year Founded: | 2020 |
The Idea
Jaguar Coffee was created to reflect the Michoacan, Mexico heritage of its founders. Roasting single-origin beans, Juan and Mario created a symbolic culture in their coffee shop that reflects their heritage and passions.
The Details
Jaguar coffee was founded in 2020 by Juan Vargas and Mario Estrada. Both are native to the Mohican area of Mexico but grew up in the suburbs of Illinois.
Mario and Juan have been lifelong coffee lovers, but it was after the pandemic when they both found themselves at the skinny end of failed startups, they decided to capitalize on their coffee enthusiasm. Both friends were inspired by their heritage, but they wanted to sprinkle in their interests and passions, as well.
Jaguar Coffee is located in Moline, and the shop features a rustic yet chic and friendly atmosphere. To incorporate their Mexican culture with that of their personalities, they chose a creative way of showing off their coffee.
The packaging for each blend is adorned with its own colorful symbol that has meaning in the Michoacán culture. Each symbol means something different that is important to one of the owners. Whether it be a hobby, word, or phrase, they are recognized by the works of art each coffee blend shows off. Plus, it let both owners bring something unique to Jaguar Coffee.

Final Thoughts
Some truly innovative and unique start-ups are worth keeping an eye on. It's not just coffee shops, either. Changes are coming to how coffee beans are selected, how we brew them, and how to buy blends to brew at home. Each start-up has something special to offer, and they're likely to change the coffee culture in 2022.
Not only that, but each start-up has plans and goals of their own for the future that we have not seen yet. As unique and innovative as they are today, the surprises they hold in store for the future make them worth keeping track of as the year continues.
---
Featured Image Credit: Happy cake Happy cafe, Shutterstock